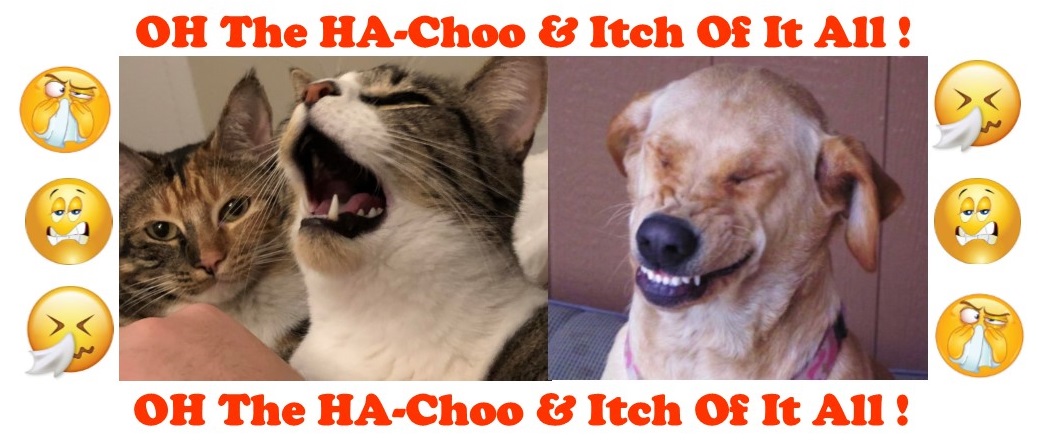 Yep it's that time of year again and PETS just like many of us are feeling the affects of allergy season with all the sneezing, itching, watery eyes oh please make it STOP madness. Trust me if it's miserable for you it's miserable for them. So what's a loving pet parent to do?
Well the first step is to specifically identify what kind of allergies your pets are having… if it is allergies at all and then what to do about it. Most of you here already know what I'm going to say, I'm all about prevention and nipping it in the bud before it gets out of hand.
To begin what exactly is an ALLERGY?…
An allergy is a state of over-reactivity or hypersensitivity of the immune system to a particular substance called an allergen. Most allergens are proteins from plants, insects, animals or foods.
HOW TO IDENTIFY ALLERGIES IN YOUR DOG
1. Itching of the skin, either localized (in one area) or generalized (all over the body).
2. Congested respiratory system, with coughing, sneezing, and/or wheezing.
3. Extra wet runny discharge from eyes or nose.
4. In more severe cases the allergic symptoms affect the digestive system resulting in vomiting and diarrhea.
Now that we've gotten clear about that, the next fact to realize here is allergies are quite common in dogs of all breeds and backgrounds. Most allergies appear after the pet is six months of age with the majority of affected dogs over age one or two.
MOST COMMON TYPE OF ALLERGIES IN DOGS
1. Flea, Tick & other Parasites – The most common allergy causing substances are proteins of insect, plant or animal origin, but small chemical molecules  can also cause allergies. Some examples of common allergens are pollens, mold spores, dust mites, shed skin cells (similar to "pet allergies" in humans), insect proteins such as flea saliva, and some medications.
Flea saliva is by far the most common insect allergen in dogs causing flea allergy dermatitis (FAD). Most dogs experience minor local irritation from fleabites. The FAD dog will react to a single bite with severe local itching. A dog with FAD will bite and scratch itself and may remove large amounts of hair, especially in the tail-base region. A secondary bacterial infection may develop in the areas of broken skin. The area most commonly involved is over the rump in the tail-base region and extending down the hind limbs known as the "flea triangle."
My advice here is don't mess around with fleas, ticks and other parasites. Arm your dog with a medicated flea & tick treatment A.S.A.P. especially if they're outside a lot and in warm weather. The natural stuff guys just won't cut it and your dog will end up paying the price for it. Any topical or internal treatment will do ask your vet about which one will suit your particular pets needs.
2. Food Allergies – Food allergy or food hypersensitivity can develop to almost any protein or carbohydrate component of food. It most commonly develops in response to protein of the food of a particular food origin; dairy products, beef, wheat gluten, chicken, chicken eggs, lamb, and soy are commonly associated with food allergies in dogs. Food allergy can develop at almost any age. Food allergy may produce any of the clinical signs previously discussed including itching, digestive disorders, and respiratory distress. A dog may have multiple types of allergy, such as both food allergy and atopy making the exact diagnosis of a dog's itching quite challenging.
Unfortunately Food allergies typically do not respond well to medical treatments. Treatment requires identifying the offending component(s) of the diet and eliminating them. The most accurate way of testing for food allergies is with an elimination diet trial using a hypoallergenic diet. Because it takes at least eight weeks for all other food products to be eliminated from the body, the dog must eat the special diet exclusively for eight to twelve weeks. If a positive response and improvement of your pet's clinical signs occurs, your veterinarian will advise you on how to proceed.
3. Contact Allergy – This is the least common type of allergy in dogs. It results from direct contact to allergens, such as pyrethrins found in flea collars, pesticides used on the lawn, grasses, materials such as wool or synthetics used in carpets or bedding, etc. Contact allergies can develop to practically anything and at any age..
If the dog is allergic to any of these substances, there will be skin irritation and itching at the points of contact, usually the feet and stomach. Removal of the allergen (once it can be identified) often solves the problem.
HOW TO IDENTIFY ALLERGIES IN YOUR CAT
1. Sneezing, coughing (if the cat has asthma), wheezing
2. Itchy skin/increased scratching
3. Itchy, runny eyes
4. Itchy back or base of tail (most commonly seen in flea allergies)
5. Itchy ears and ear infections
6. Vomiting
7. Diarrhea
8. Snoring caused by an inflamed throat
9. Paw chewing/swollen paws
Cats who develop allergies have usually been exposed to substances- either airborne, in food, applied to their skin or transmitted by fleas that they cannot tolerate. Those who spend time outdoors may be more prone to flea and pollen allergies. Overweight cats and those exposed to cigarette smoke can develop asthma.
Visit your Vet. After taking a complete history and conducting a physical examination, your veterinarian may determine the source of your cat's allergic reaction. If not, she or he will most probably recommend skin or blood tests and/or a special elimination diet, to find out what's causing the allergic reaction.
Also bathing your cat one or two times per week regularly may help relieve itching and remove environmental allergens and pollens from her skin; talk to your veterinarian for a shampoo recommendation, as frequent bathing can also dry out skin.
Fatty acid supplements might help relieve your cat's itchy skin. There are many shampoos that may help prevent skin infection, which occurs commonly in cats with allergies. Sprays containing oatmeal, aloe and other natural products are also available.
MOST COMMON TYPE OF ALLERGIES IN CATS
1. Food Allergies are number 1 for most CATS – Cats who have allergies to what they eat will commonly scratch at their heads and necks, as well as have gastrointestinal problems like diarrhea and vomiting. Food allergies may show up in cats at any age. Note: If you know your cat is specifically allergic to chicken, you should avoid feeding her any products containing chicken protein or fat.
If you suspect your cat has a food allergy, she'll need to be put on a prescription or hydrolyzed protein diet. Once she's diagnosed, your vet will recommend specific foods or a home-cooked diet.
2. Tree, grass, weed, mold, mildew and dust pollens – Cats that spend a lot of time out doors may be extra sensitive to this one.
3. Fleas & and flea-control products – Prevention is the best treatment for fleas. Start a flea control program for all of your pets before the season starts. One outdoor pet can not only be exposed, but can carry fleas inside to indoor pets. See your veterinarian for advice about the best flea control products for both your cat and the environment.
4. prescription drugs – Usually this will occur immediately after the first dose of medication. If you see your Cat begin to act strangely after taking their medication consult your vet immediately.
5. Perfumes – Ever notice when you put on your favorite scent and your Cat begins to sneeze? They just may be allergic to you perfume.
6. Cleaning products – Always keep your cats out of direct contact of cleaning products and laundry detergent.
7. Cigarette smoke – YES your Cat can develop asthma and other respiratory diseases inhaling second hand smoke in their environment.
8. Cat Litter – Use a dust-free, unscented litter. Your cat might have an allergy to the chemicals in scented litter.
9. Rubber and plastic materials – Some rubber and plastic materials emit a toxic chemical that your Cat will respond to. If you see them listless around this material or vomiting they may be allergic consult your vet immediately.
10. Dust and inside pollution – If dust is causing your cat's allergic symptoms, clean your pet's bedding once a week and vacuum a minimum of twice weekly-this includes rugs, curtains and any other materials that gather dust.
The symptoms of allergies can be confused with other disorders, or occur concurrently with them. Therefore, do not attempt to diagnose your DOG or CAT without veterinary professional assistance. Be prepared for your pet to receive a full diagnostic evaluation to rule out other causes of itching and skin problems. If an allergy is diagnosed, your whole family must follow your veterinarian's advice very closely in order to successfully relieve your pet's discomfort.
NATURAL PREVENTION For Both DOGS & CATS
1. Get rid of all plastic dishes A.S.A.P. – Hot spots around the face can be caused by plastic food bowls. Throw out your plastic food and water bowls. Plastic tends to develop tiny cracks that can harbor bacteria, which cause reactions in sensitive dogs and cats.
Pets that are sensitive to these plastic food bowl bacterial allergens often develop puppy acne or feline acne and a rash or pimples around the lips and chin, and sometimes even around the eyes or ears.
Replace plastic with stainless, glass or ceramic food bowls and keep them meticulously clean, including washing them in the dishwasher at least weekly.
2. Naturally treat with Epsom Salts –The healing properties of Epsom salt have been known for generations. Gentle soaking of just about any infected area of skin with Epsom salts — including feet, feline acne, hot spots and more — once or twice daily, discourages infection, reduces swelling and promotes healing. Epsom salts are available at any local pharmacy.
To apply, use a folded cloth applied gently to the affected area. If the hot spots are under the feet, soak feet in a saturated solution by adding as much of the Epsom salts to a warm/hot bowl of water until no more will dissolve. Soak for five to 10 minutes. Do not let your dog drink the water.
3. Add a COMPLETE OIL to your pets diet – A simple way to treat dry skin and dandruff is to add a complete oil to your pet's diet. Corn, safflower, peanut and sunflower are examples of oils that contain all the essential fatty acids. Your cat can take about half a teaspoon with each meal.
Dogs can be given one to three teaspoons with each meal, depending on size. But remember that more is not better since oils are quite fattening, and some dogs can develop pancreatitis if fed too much fat.
4. Make a habit of wiping down your pet when they come in from outside – The simple act of wiping the DOG or CAT down with a wet towel when they come in from outside can really help decrease percutaneous absorption of allergens.
Natural Products I LOVE
– Redi-Care byKEYS natural Healing spray. This product is AWESOME! Smells great and doesn't leave residue and stain your furniture. It gives instant relief to your pets skin and makes them feels great.
– Nettle Eyebright Gold for DOGS & CATS – Great product for combating allergy challenges in both Dogs and Cats
– HomeoPet for Cat Allergies –  This product is awesome for the Kitties and alleviates the itch from skin allergies and chewing.
– Skin-Eze for Dog Allergies – This product takes the itch out of allergies in Dogs and helps hair grow back.
Thank you for sharing the info with me and our pet community Dr. Ernest Ward, DVM, Dr. Greg Magnusson. You guys are brilliant!
REMEMBER PETS RULE!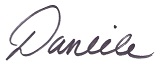 " PET ALLERGIES How To Spot them & What To Do About It "