So Exactly What Can I Expect To Get When I become a CLIENT?… 
Well For starters you should know What kind of PET PARENTS we cater to.
Are you are the kind of Pet Parent that views your pets as part of & an extension of your family… they just have fur?
If your answer was YES! Then you are our type of people and we TOTALLY GET YOU & You are not alone. You will benefit greatly from the specifically, catered individual attention created just for you & your pet family.
Pets are an investment to our emotional well being, and when working with us you'll receive the best care, Support & tools to ensure not only a LONG, HEALTHY LIFE But an EMOTIONALLY HAPPY Existence as well for your pets.  
We view pets as INDIVIDUALS with individual personalities that no 2 are ever the same. Even though there are foundational truths about animals & specific breeds that you can get from your local Pet Stores & searching the internet. To truly be able to get the help and support each pet and family accurately you must observe them as individuals FIRST to understand and then give the solution with CLARITY.
Now having said that… Let me tell you who we are NOT a candidate for. If the thought ever entered  your mind it's just a CAT or DOG… Then I can tell you we're not the people for you. Or if you just want us to resolve the issue you are having with your pet WITHOUT YOU BEING INVOLVED we are not the people for you 🙂 Our core concern & Goal is to DEEPEN the connection and understanding between you & your pets with clarity and to do that everyone involved must be ALL IN & totally committed to the process.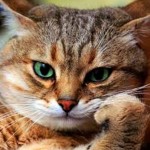 Hmmm… So Does This REALLY Work?
YES You Bet It Does 🙂 Now Let Me Tell You How You Will BE SUPPORTED When You Work With Me.
Below is some of the COOL stuff you'll get when working with us…
* First all you will have a 100% committed Pet Professional to attentively listen to your specific concerns about your pet & then walk you through our 1 on 1 process to get you successfully to your goals in a timely manner.
* You will have access to our Partners who are a myriad of Pet Professionals & Pet Organizations behind the scenes making us a ONE STOP SHOP FOR PETS guaranteeing that all your resources and needs will be met.
* WE COME TO YOU in the comfort of your home. In Person (if you are in the area) or Via Skype or Phone to give you & your pet the personalized care YOU DESERVE.
* Your Pet will receive their own Pet Personality Evaluation & Assessment Profile. – Here is a sample of Henry's Profile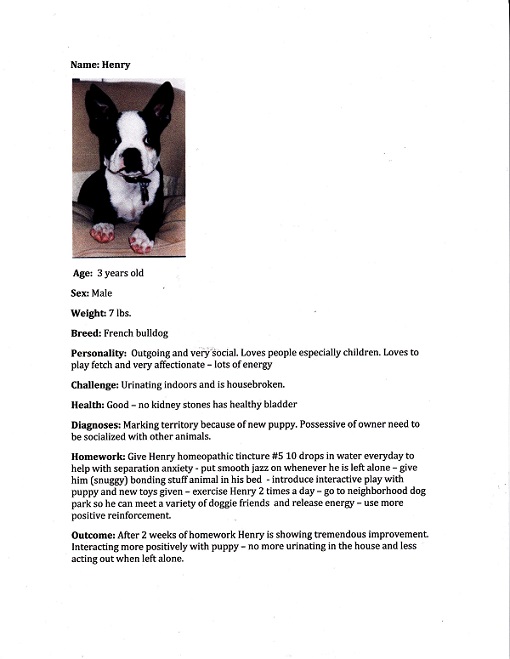 * You get a 1 HOUR in home visit per week and One 15 minute PHONE consultation per week (for most basic packages).
* A specifically hand picked package to resolve any Pet challenge you may be experiencing. With step by step guidance throughout the entire experience to ensure the highest clarity & success possible.
* Specifically designed weekly homework to help you understand your pet and what's going on with their behavior & then how to communicate the changes you want to your pet successfully.
* ALPHA TRAINING 101 – This to explain and teach you how to successfully be your pets pack leader without being aggressive or a bully.
* Pet diet & supplementation – Natural products for purchase and meals  to be prepared for your pets specific system.
… AND MUCH, MUCH, MORE !

So if you're READY TO GET RESULTS Give Me A Call & Let's Get STARTED. (310) 743-9643

We Look Forward To Your Pet Doing The KITTY DANCE… Or DOGGIE DANCE Like Marvin Here 🙂
Remember HELP Is One Phone Call Away.
SPEAK TO YOU SOON