Remember HELP is one phone call away! Let's Connect Today…
Phone:

310 743-9643 
Address:
P.O. Box 5204 Palos Verdes Peninsula 955 Deep Valley Drive CA  90274 
EMAIL : [email protected]
LOOKING FORWARD TO MEETING YOU!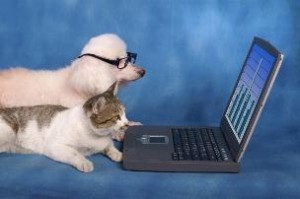 We feel so honored to be part of you and your families lives. Thank you for your loyalty! We LOVE what we do! The more animals we can save and place in loving homes the better. Educating the next generation about the humane treatment of animals is our core concern.
Thank you again for your support it is truly appreciated.
Telephone: 310 743 – 9643
Address: P.O. Box 13053 Marina Del Rey CA. 90295
Email: [email protected]
Website: askdaniele4pets.com

Telephone: 310 743 – 9643
  REMEMBER PETS RULE!
C'mon over to our FACE BOOK PAGE ASK DANIELE 4 PETS & meet the rest of our AWESOME PET COMMUNITY we are 6,000 and growing! see you there.