ASK DANIELE 4 PETS CAT & DOG ADOPTABLES!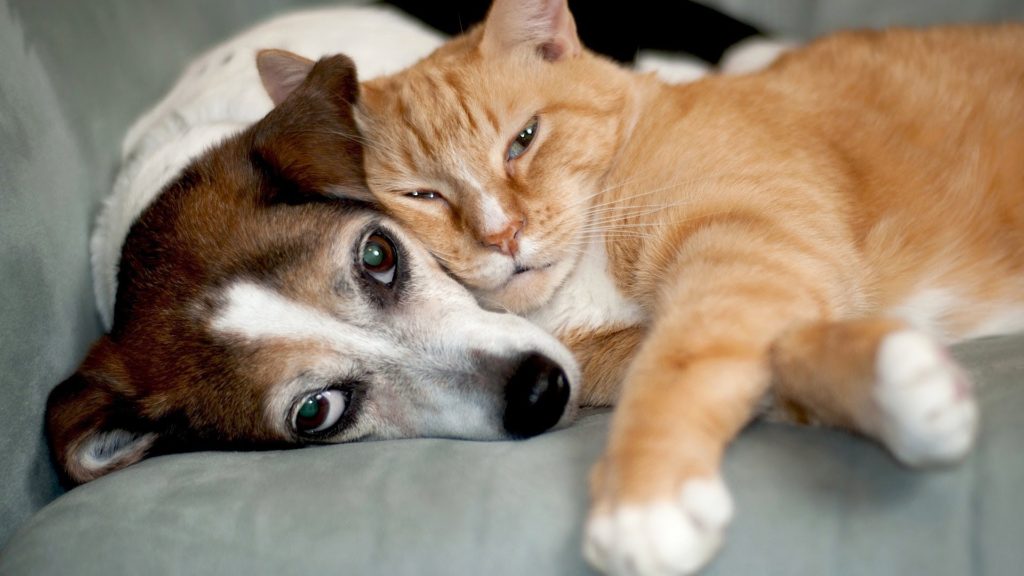 All of these beautiful Fur Babies are ready to become part of your loving family today! See who is a great fit for you and your family… Let's make this magic happen.
Available  for adoption today Call 310 743 – 9643
All applicants will be put through a screening process and must be approved before adoption to protect the welfare of the animals.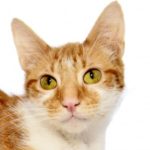 DOB July 1, 2018
Rebel earned his name due to his adventurous personality. He loves to help his foster mom use the computer. He gets right on the keyboard and starts typing.
His coat is orange tabby over white, domestic short hair with gold eyes. Small frame.Rebel LOVES people and other cats and possibly will work with a dog. Will work with most children.
Can be single cat… depending on situation. Originally a bottle fed baby.Gets into things, very playful, loves laps, chest and shoulders. He is a master biscuit maker at adoptions. He is so sweet and loving. Such an awesome nugget of a cat!
Koda & Rogue are a bonded pair. They've been together since birth. We are not looking to separate these two. They are 1yr 3mo old and extremely sweet. They get along great with other dogs and will make great running/hiking partners.
The black and white one is Rogue- he is a male
The all white one is Koda- she's female
They are both right around 40-45lbs
Their ideal home is someone who is familiar with the breed, has 6 foot fencing and the time to exercise and enjoy these two sweeties. They were turned into the rescue when their owners lost their living situation. A little sad at first now they're enjoying hanging with all the dogs. These purebred beauties are spayed/neutered up to date on vaccines and house trained.
LUCY is absolutely ADORABLE and up to date with her shots. Her elderly Mom recently passed in a senior living center and she is currently being kept there in a loving person's office. She needs placement A.S.A.P. She would make loving addition to any home but we would love her to be the only child in the home so she can get all of the attention she deserves.
She is very calm and affectionate and warms up to you quickly with purrs and soft snuggles she would make a wonderful lap cat for a single woman who needs a companion to fill her home up with love. Contact us if that's you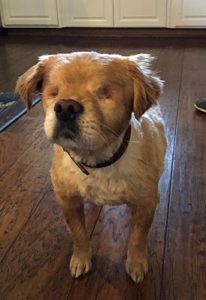 Meet Teddy aka Harley is a sweet 8 years old.
He is blind and need a home that will love and take care of him.
Teddy is a good boy and loves everyone, he is very calm and sweet. 
He was rescued from the shelter after he was found on the street.
The shelter was going to put him to sleep.
Teddy has special needs. 
Both of his eyes needed to be removed. 
Since then he recovered in full, his hair got long and he is ready for his forever home.
He is Very, Very housed trained, up to date on shots and neutered. 
He gets along with all dogs, cats and kids.
He sleeps inside on his bed at night. 
He is very loving. He likes to just sit next to you and hang out. He doesn't require a lot of play time. He is happy just hanging out and going on very short walks. 
He is not a big barker. He is very mellow.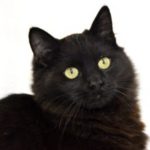 Cole
Cole is a 7 month old male kitten/teen. He has a beautiful medium length soft fluffy coat. 
He was rescued with his brothers Cinder and Nick.
He is a very sweet and social guy that loves to play with wand toys.
He is cat social and can go to a home with other cats, be adopted with one of his brothers or be an only cat.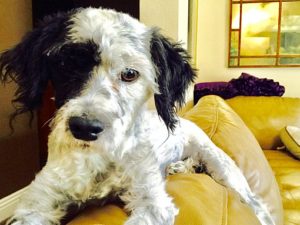 ADOPTED! Meet Mila>She likes to cuddle and she is very sweet and calm.
Mila can be shy when meet you at first but once she knows you she have a great disposition.
Mila was rescued along with a puppy from a horrible hoarding situation.
The puppy found a home and now it's Mila's turn to find hers.
She is potty trained and crate trained, spayed,up to date with shots, good with kids, other dogs and cats.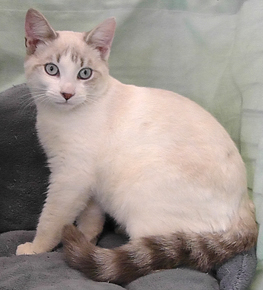 ADOPTED! Clyde,is a wonderful Lynx Point Siamese Mix.
He purrs the second you touch him and just keeps on purring.
Clyde is outgoing, friendly to strangers, playful, affectionate, and as sweet as honey.
He gets along great with other kitties, and oh, those eyes!
Bon Bon is very smart and very well socialized is in a foster home with other dogs.
She is up to date on shots, she's good with cats and kids.
She will be great in a family with children that are 10 and over due to her small size.
Olivia is a 10 mos old Havatese. That's a mix between a Maltese and Havanese. That's basically a hypoallergenic dog and minimal shedding if any at all. She's on the taller size with her long legs, but she only weighs 14 lbs.
Olivia loves everyone she meets and all kinds of doggies. She is NOT a home alone with no other dogs kind of dog.
We will only adopt to someone who has another dog because she's still an active puppy and gets a little separation anxiety when alone.
Olivia is great on her leash and is all about cuddles and outdoor playtime. She is spayed, house trained and up to date on shots.
Peaches is a Female kitten, She is a adorable ! Very smart and loving. She really loves her people , she is a cuddle bug!!
She is well socialized , she is in a foster home with dogs and cats.
She will be great in a family with children that are 6 and over due to her small size. Peaches is spayed and up to date with shots.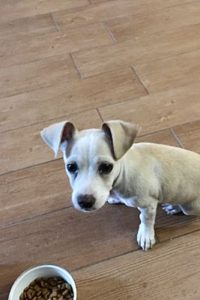 ADOPTED!  Meet CHIPPER
Chipper is a playful little puppy. He is currently living in a foster home with other dogs and doing great.
He is up to date on shots, good with dogs and good with kids. He is learning to be part of the doggy pack.
Playing tug o war and running and chasing toys. He has already been given a wellness check and testing,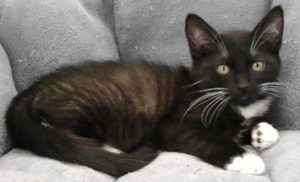 Meet Chester
Chester is confident, playful, and sweet.
He's great with other kitties and he has a calm and loving nature.
MIA is so sweet and cuddly… She will make the prefect family dog. She's spayed, up to date on shots and very calm for kids. She is currently living in a foster home with other small dogs and is doing great.She is very gentle with small dogs, She is potty trained and will go on a potty pad if needed. She is working on leash walking. She is looking for a loving home.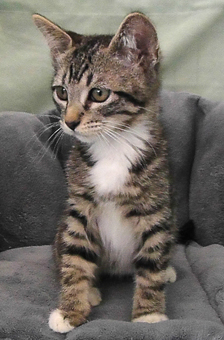 Meet HARMONY
Harmony is a playful and sweet Brown Tabby and White kitten. She is great with other kitties and he has a curious nature.
Seymour is a Maine Coon look-a-like with short to medium length fur.
He is playful and sweet and bold. He's great with other kitties and he has a calm and mellow nature.
Hello my name is Bowie. I am sweet, well socialized and healthy.
I only weighs 5 pounds . I am neutered, up to date with shots, house trained, good with other dogs, cats and kids.
Due to my small size I need a home with kids age 8 or older. I'm currently in a foster home along with my siblings.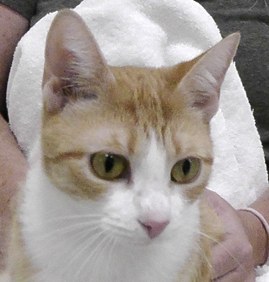 Stella
Stella has a sweet personality and loves to cuddle. She is a lap kitty that longs to sleep with you.
Stella is a dainty kitty and she's a bit vocal at times. She does a great impersonation of a Meer cat and she is very friendly to strangers and very dear.
Stella would love to be your one and only
We rescued Strudel and her siblings from Seaaca Shelter when she was only 3 days old.
Couple days prior we rescued a mama dog from San Bernardino shelter, all her puppies were stillborns.
Mama was depressed and full of milk.
Sunflower was a wonderful surrogate mother for Strudel and her siblings. She took them and treated them as her own.
Strudel is spayed, up to date on shots, good with other dogs, good with cats and good with kids. Due to her small size we would prefer to adopt him to a home where the children are at least 8 years of age.
Carson is a fluffy Turkish Van look-a-like that loves to play "chase" with toys.
He has a sweet and curious nature and he is good with other kitties.
Carson is friendly to people, affectionate, and very playful.
A sweet little innocent baby who had only hours to live after he was dumped in the night drop at the San Bernardino City Shelter.
Logan is a sweet loving 8 week old little boy who is going to make a great family dog. He loves to play, is learning fast how to snuggle and loves to give puppy breath kisses.
Logan is up to date on shots, good with dogs
Pecan comes from a BOTTLE-FED litter of five happy and adorable kittens that never stop purring.
Pecan has personality plus and she plops, nudges, and begs for extra petting.
She loves people and she is sweet, friendly, affectionate, and very playful with energy to spare.
Approx 1 years old. She is full of tail wags and kisses.
She is about 7 pounds… she has a gorgeous red coat with white little socks on her paws.and the most amazing amber eyes….. She walks great on a leash and would make a great walking companion.
She is spayed, shots are up to date, House-trained and Good with Kids. She is looking for a loving home..
DOB: September 2, 2017
Gretel is a super friendly kitten. She has tons of personality and she is very energetic.
Gretel purrs non-stop and she loves lots of attention. She is sweet natured and playful and very affectionate.
She really is as cute as can be and a real delight.
Panda is 8 month and he weighs 12 pounds.
he is groomed up to date on his shots, neutered, dewormed and micro chipped. He is really sweet and loving. He have a great character and everybody love him… He is very outgoing and happy and will do great with kids and adult . He is house trained and he is crate trained.
He is great with other dogs. Ideally we would like a home for him that already has socialized small dogs.
Hansel is a gentle kitten with oodles of personality and energy.
Hansel purrs endlessly and he loves getting lots of attention. He leaps into the air while playing and he is sweet natured and playful and very affectionate. He really is a great kitten!
Mulan is 12 weeks old , She is
already spayed, up to date with shots, good with kids, good with dogs, and good with cats.
She is a happy, healthy, sweet little girl .
She is beautiful!!!
She will be great in a family with children that are 8 and over due to her size.
Shitz Tzus and poodles has hair and not fur – the breedsare non-shedding .